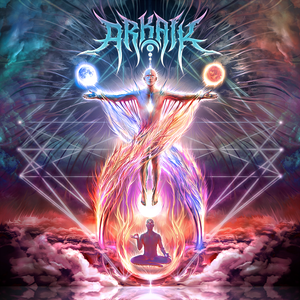 Arkaik's debut album, "Reflections Within Dissonance" (2010), 
displayed a unique marriage of superior craftsmanship and a forward-thinking 
promise rarely seen in a band that young. Their sophomore album, 
"Metamorphignition" (2012) built on their progressive and adventurous 
predilections and aimed to transcend the boundaries of "Technical Death 
Metal" even as it revels in the sub-genre's wanton brutality. 
The band's founder Jared Christianson (vocals) has pooled an 
immensely talented core of musicians around the band in its over 10 years of 
progression, including emerging drum phenom Nathan Bigelow (Singularity), 
Canadian bass prodigy Riley Christensen, and a powerful duo of creative and 
technically adept guitarists, Cris Portugal (Enslave The Creation, Claymore) 
and Alex Haddad (Nullingroots, Dessiderium). 
After releasing 4 albums worldwide and touring North America with 
some of the biggest names in death metal including The Black Dahlia Murder, 
Cannibal Corpse, Goatwhore, Aborted, Exhumed, Archspire and Psycroptic to 
name a few, Arkaik began garnering an enthusiastic fanbase and pushing 
their sound forward into new conceptual and stylistic realms. As they look 
forward with ever-increasing determination, Arkaik continues to seek out new 
boundaries of extremity and creativity – and annihilate them.
Jared Christianson - Vocals 
Nathan Bigelow - Drums 
Cris Portugal - Guitar 
Alex Haddad - Guitar